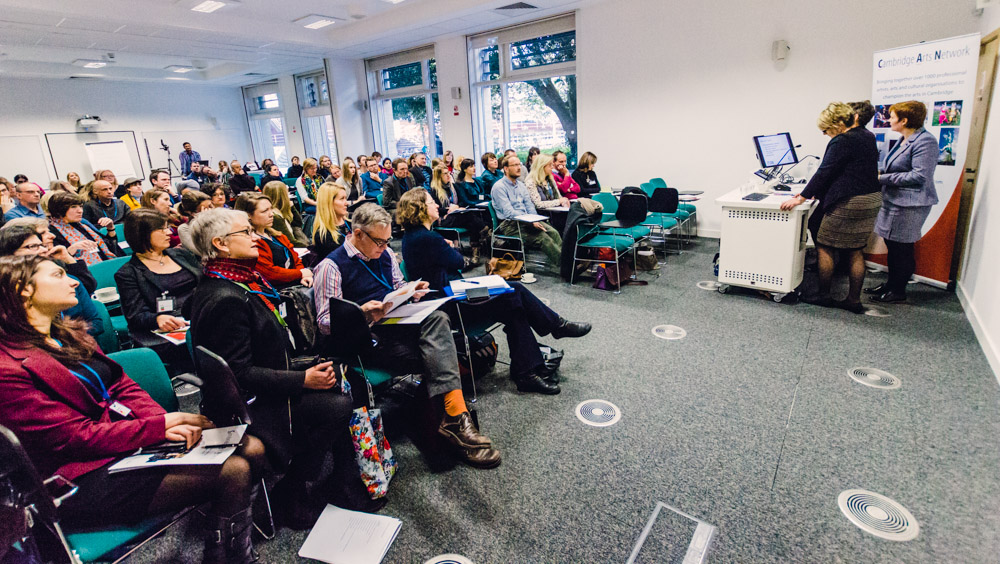 Welcome, CAN is a forum of over 1000 professional artists, arts and cultural organisations operating in Cambridge and the surrounding area and is coordinated by Cambridge City Council.
The network hosts an annual arts conference to debate and discuss key issues faced by the sector, alongside workshops, skills-sharing and a regular e-newsletter that features arts news, opportunities, jobs, training, events, projects and much more.
This is an online resource, free to join, where CAN members can network, showcase their work and share information on their latest news, projects or events. The aims of CAN are:
To enable networking, information and skills sharing and encourage creative practice by providing a platform for members to meet, discuss, collaborate and strengthen connections
To disseminate relevant information, opportunities and news to the membership
To raise the profile of artists, practitioners and organisations in Cambridge
To create a collective and united voice to champion the arts in Cambridge
Members of CAN include arts organisations, venues, creative businesses, freelance practitioners and artists, festivals, museums, representatives from district and county councils, arts development officers, arts educators, local media and students working across a range of art forms including visual arts, crafts, music, dance, film and digital media, theatre, performing arts, public art, literature and live art.